---
Our Data Quality Officer, Jamey Hart routinely provides quality control to ensure all published data are correct.
You might have used Casweb in the past to view data spanning all censuses back to 1971. Casweb provides access to England, Wales, and Scotland 2001, 1991, 1981, 1971 data and 2001 and 1991 Northern Ireland data.
Currently, when a user downloads a custom dataset from Casweb, they will receive a CSV file that can easily be opened in Excel (or similar program).  Their file will probably look similar to this: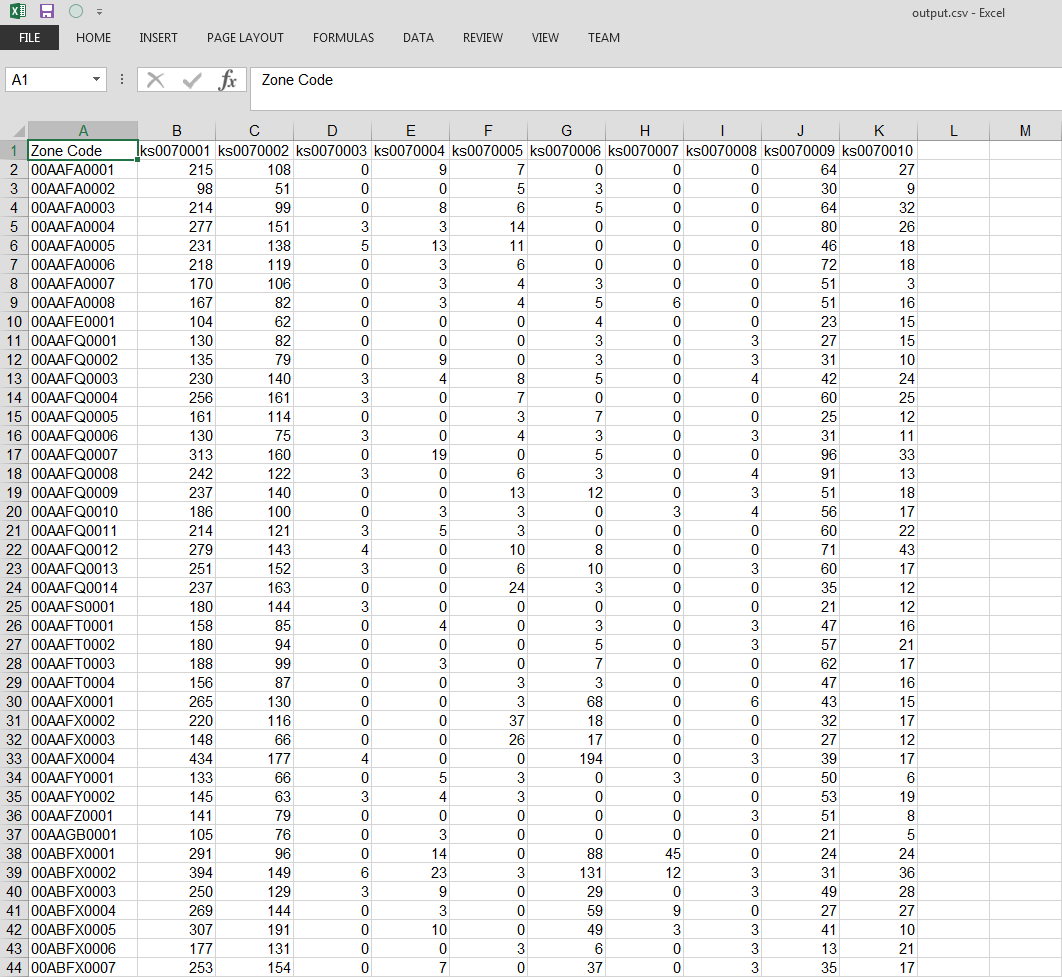 As you can see, the default column headings aren't very descriptive. In the past, the only way around this was to reload Casweb in your browser, go through the wizard again, and copy and paste each label from the table framework.
For example, this table (KS007) represents Religion. ks0070001 is the total and ks0070002 to ks0070010 represent the different religions: Christianity, Buddhism, Hinduism, Judaism, Islam, Sikhism (and then 'Other religions', 'No religion', and 'Religion not stated').

For larger tables, copying and pasting every individual label could end up being an extremely laborious task!
Work is currently being undertaken to extract all of these descriptive labels from across all censuses going back to 1971 (and possibly earlier than that in the future!). These metadata will then be compiled into predefined tables and made available to download alongside the data values.
There are almost 1,900 tables with some of these having over 2,400 cells so this work could potentially save users an immense amount of time and effort.
Some of the tables can be incredibly complex to describe given the sometimes meagre and/or conflicting descriptions originally provided by the census agencies.
Table SAS23 from the 1971 census (here 'SAS' stands for 'Small Area Statistics'), describes a 10% sample of the Socio-Economic Group (SEG) and Economic Position of Economically Active residents. The framework for this can be seen below: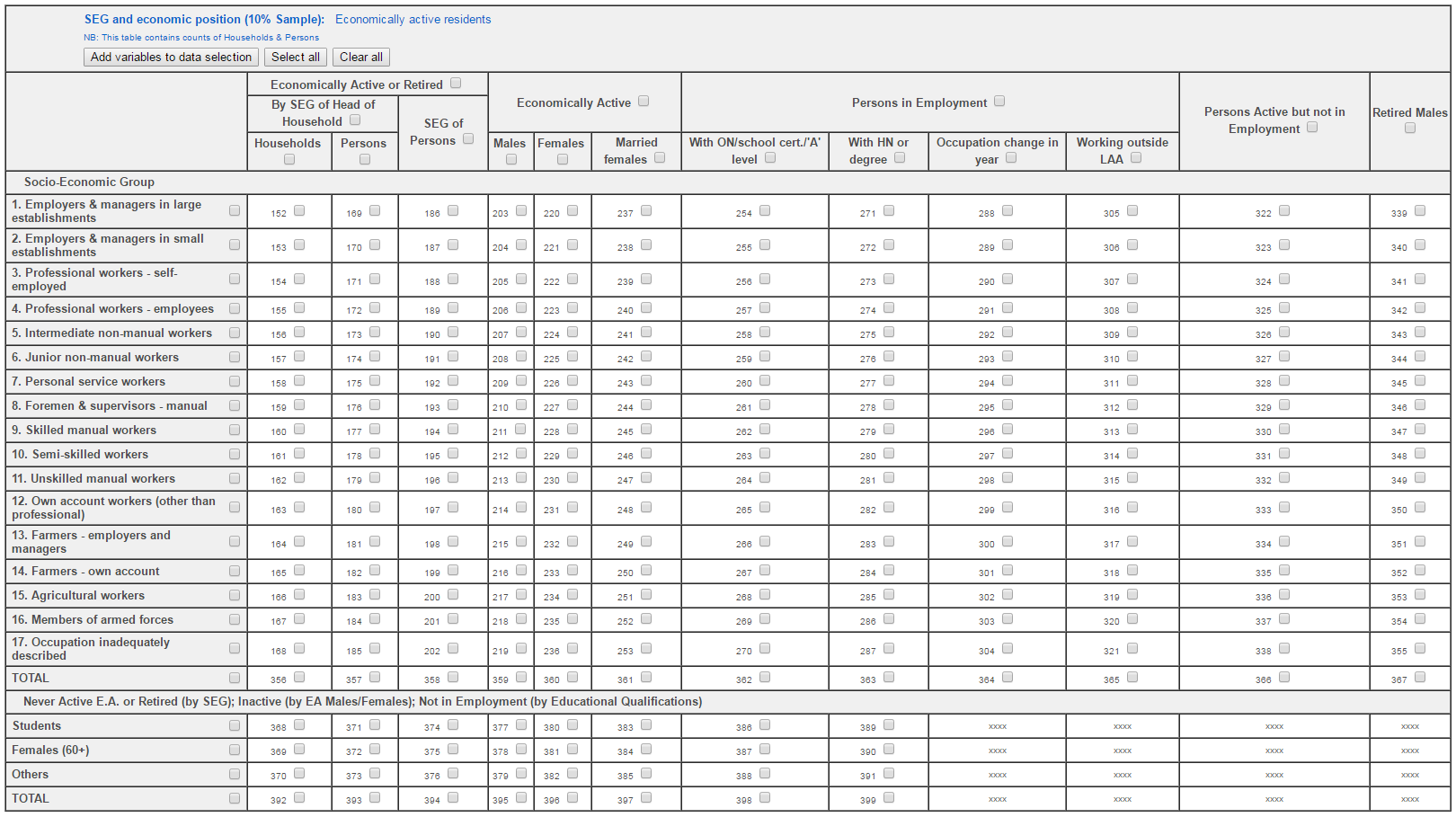 In this table, you have 'Retired males' in the final column but you also have 'Females (60+)' as a row near the bottom of the table. In 1971, the retirement age for females was 60 years old. Does this mean that the row is recording retired females or ALL economically inactive females aged 60 and over?
Consider cell 389 in the same table. Here, the cell appears to be describing Students who are in employment and who have a Higher National qualification or a degree. However, take note of the final part of the group heading: '…Not in Employment (by Educational Qualifications)'. This indicates that all the people in this section should be considered unemployed. Furthermore, in the context of censuses, students can be either economically active OR economically inactive, depending how they were coded.
Issues such as this as well as other idiosyncrasies brought about by the censuses will mean extracting these metadata could be a long and challenging task!
---